Peaks Of Otter Winery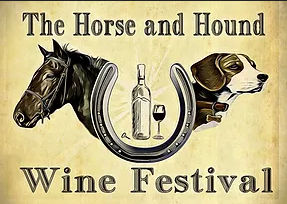 No products to show at this time.
Peaks Of Otter Winery
Bedford, VA
2122 Sheep Creek Road Bedford, VA 24573
We are trying a brand new, first of it's kind, format for the festival this year to help with Covid restrictions! We will no longer have a "Wine Tasting Ticket". What we will now offer is General Admission tickets, without wine tastings included. BUT we will be giving everyone with a GA ticket a festival glass (if over 21) and 10 "Doggie Dollars" that will be good for use at the festival that day! Each "Doggie Dollar" will be good for one of two things: $2.00 off ANY purchase at the Wineries or $1 off a $10 purchase at ANY vendor.
​Peaks of Otter Winery will be offering Wine Tastings for $2 at the festival We hope all the other wineries will offer tastings at $2 each, but everyone gets to set their own prices. A "Doggie Dollar" may be redeemed for $2 off any purchase of merchandise or anything the wineries have for sale, including these $2 tastings. If you use all of your "Doggie Dollars" up, you can taste wines at the wineries by paying for the tasting. All tastings fees must be paid by you to the wineries under this festival model, since they are not included with your gate ticket.
Great family fun, five wineries, kids activities, crafters and artisans, all sorts of animal contests, and more! Dogs get in free! Tickets to the Horse and Hound Wine Festival, Saturday July 10th, at the Peaks of Otter Winery in Bedford. Great family fun, five wineries, kids activities, crafters and artisans, all sorts of animal contests, and more! Dogs get in free"
Peaks Of Otter Winery
2122 Sheep Creek Road, Bedford, VA, USA